Trust Administration Attorney Near Me
It is never easy when life decides to take a turn for the worse. When someone passes, how do you know where to begin or what to do? Have you or your partner found yourselves falling out of love and possibly considering divorce? Or, do you have questions about setting up visitation rights to see your grandchildren? We know these scenarios are difficult to think about, but the fact is they may occur. Aubrey law helps you go through these trying times as stress free as possible. On the other side of the coin, are you prepared for when your own time comes with a living will or trust in place? With Attorney Aubrey Ducker Jr. by your side, you can face all of these situations with confidence and surety. Read on to discover more and find your trust administration attorney near me.
What Does Trust Administration Involve?
When a trust is formed, the creator of the trust (the "trustor") specifies how his or her assets are to be distributed. A few different types of trusts can be created, including a irrevocable trust. The trust will also specify a trustee, a family member or close friend, to carry out the wishes of the trustor.
Upon the death of the trustor, the trustee will be responsible for many aspects. This includes but is not limited to the following items:
giving notice and copies of the trust in specialized format to all beneficiaries and heirs
notifying appropriate state agencies
filing an estate tax return, if necessary
notifying county agencies of the death of a real property owner
requesting a taxpayer identification number from the Internal Revenue Service
establishing a trust administration bank account to collect assets
mediating disputes between beneficiaries/family members not named as beneficiaries
Aubrey Law highlights the process as significantly more private, orderly and effective than the probate process.  However, it is an action that requires close collaboration of the attorney, financial advisor, CPA and the trustee-client.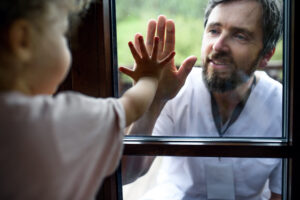 Other Legal Matters Aubrey Law Covers
Also a Family Law Attorney, Aubrey Harry Ducker Jr. takes pride in conflict prevention approach and conflict resolution approach to family law and senior law cases.  Aubrey Harry Ducker Jr. treats every one of his clients with respect and kindness. Attorney Aubrey Harry Ducker Jr. values meeting new clients. Aubrey Harry Ducker Jr. utilize his experience to direct them through various family law and senior law matters, some of which include:
Family Law: This practice area focuses on issues involving family relationships. Such areas include divorce, adoption, and child custody. Attorneys practicing family law can represent clients in family court proceedings or in related negotiations. Our offices can also draft legal documents such as court petitions or property agreements. Some family law attorneys even assist in paternity, adoption, emancipation, or other matters.
Child Custody: Child support is one of the more fervently challenged angles of family law since there's so much at stake on both sides. The custodial parent and child depend greatly on the financial help of child support. related help of child back. Non-custodial parents must be able to pay their own bills without falling behind on rent, a mortgage, or other expenses. When both sides balance these two sides varying sides can be complicated. Emotions can run high and take over in some cases.  Aubrey Harry Ducker Jr. is a child support attorney who can help you restore balance in a divorce case.
Elder Law
Your local Attorney Aubrey Law takes personal pride in conflict prevention and resolution in elder law cases. Aubrey Harry Ducker Jr. has years of experience and accomplishments in this legal field. Specifically, he has taken particular interest in elder law after caring for his own grandmother and parents-in-law. Having first-hand experience, he knows how to deal with the stresses that accompany deciding how to live out one's "golden years." Attorney Aubrey Harry Ducker Jr. also expressly knows adult children have to undergo this rite of passage. This highlights special care when making decisions for a parent suffering from a serious or chronic illness.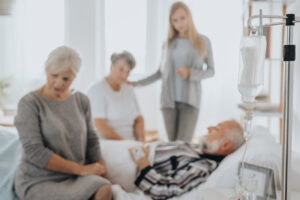 Probate Litigation Advisement
Unfortunately, probate does not always go smoothly. In this case, a will may be contested in court. This could be when the decedent had multiple wills or when there were many handmade amendments. The court will determine if this will is valid. In this case, an attorney may be required to protect your interests as a beneficiary. Aubrey Harry Ducker Jr. is an Orlando probate litigation attorney who assists clients with a wide range of probate litigation issues:
Will contests
Trust contests
Breach of fiduciary claims
Disputes over the management of the estate
Disputes over an accounting of the estate
Inter-family disputes
Probate Administration: When a loved one dies, their assets, directed by the will, are not immediately given out and their debts paid off. Rather, there is a time-consuming court process called probate. Probate is the process of officially proving the validity of a will in court. During probate, the decedent's debts must be paid off, as well as any taxes that they still owe. When a will is admitted to probate and the will is put into effect, only then can gifts be made to beneficiaries and the will executed. Though timely, probate is a fairly straightforward and simple process. If you have questions, an attorney has intimate knowledge concerning all matters of probate.
How To Dispute A Will
There are circumstances where family members are able to dispute the validity of the will. They can even object to a family's state of mind. These disputes need to be handled in a professional fashion by an experienced attorney. This is to avoid costly delays and cut down on family feuds. Attorney Aubrey Harry Ducker Jr.'s Orlando probate administration attorneys steer clear of problems, resolve disputes, and carry out their duties as executors of the will. You will need an experienced attorney when a will is contested or when you wish to contest a will. Call Attorney Aubrey Harry Ducker Jr. today for immediate assistance.
Trust Administration Attorney Near Me | Aubrey Law
Our lawyers have been assisting clients in family, elder, and probate law since 1999. Struggling with probate issues, child custody or a recent divorce? If you are seeking legal representation contact the law office of Attorney Aubrey Harry Ducker Jr. Our offices handle all types of legal representation from family law to elder law. Call us today at (407) 647-7887 or send us a send us a message. Aubrey Harry Ducker Jr. Attorney at Law serves Altamonte Springs, Longwood, Maitland, Orlando, Oviedo, Winter Garden, Winter Park and Winter Springs and surrounding areas.