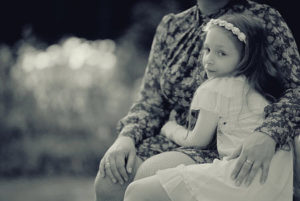 When a couple with children divorces, it is important that the children's needs are considered during the divorce process. Every member of a family is affected by a divorce, particularly minor children who face an address change, a change to their financial resources, and changed relationships with their parents after the divorce is final. In some cases, the court determines that the children of a divorcing couple would best be served by a lawyer who specifically represents their needs. This type of lawyer is known as a Guardian Ad Litem.
If your child is appointed a Guardian Ad Litem, familiarize yourself with what the Guardian Ad Litem will and will not do. He or she is there to help your child by ensuring that the child's needs are represented and considered by the court.
A Guardian Ad Litem Investigates a Child's Lifestyle and Needs
To determine your child's needs, the Guardian Ad Litem needs to see his or her lifestyle firsthand. This may require an interview with you and your former partner or a visit to your home. He or she might also review any relevant documents, such as your child's medical or school record and documentation of your previous interactions with the Florida Department of Children and Families.
A Guardian Ad Litem Represents a Child's Needs During a Divorce
Using the information gathered through interviews, home visits, and the review of any relevant documents, the Guardian Ad Litem presents his or her findings and recommendations for the child's custody and/or visitation arrangement to the court. If the child is old enough to form a rational opinion about his or her custody arrangement, this may be considered and the Guardian Ad Litem may help the child express his or her desire to the court in a constructive manner.
The Guardian Ad Litem Can Help the Court Determine a Custody Arrangement
A Guardian Ad Litem does not make determinations about a child's custody arrangement. Rather, he or she makes suggestions to the court to help it make a custody or visitation determination. These suggestions are based on his or her observations about the following:
The child's relationship with each parent and other parties present in each parent's household;
The child's safety in each parent's home;
The child's access to medical care with each parent;
How moving from his or her current home would impact the child's well being; and
Each parent's financial capability to provide for the child.
Work with an Experienced Winter Park Divorce Lawyer
If you are a parent considering filing for divorce or who has already filed for divorce, your child might benefit from working with a Guardian Ad Litem. Do not be worried if the court opts to appoint one for your child. To develop a full understanding of what a Guardian Ad Litem does, discuss the role with your divorce lawyer. Contact The Law Offices of Aubrey Harry Ducker, Jr., PLLC today to set up your initial consultation with Mr. Ducker.
Resources:
myflfamilies.com/
leg.state.fl.us/statutes/index.cfm?App_mode=Display_Statute&URL=0000-0099/0061/Sections/0061.13.html